If you are a medical marijuana user and want to have marijuana delivered directly to your door, it is imperative to know where to buy medical marijuana online safely in order to purchase high quality product from highly reputable marijuana dispensaries.
In the following guide I have put together information on how to choose medical marijuana dispensaries that sell their products legitimately online in Canada; how to choose the right strain for you; and, the pros and cons of using online services.
How to Choose Online Marijuana Dispensaries?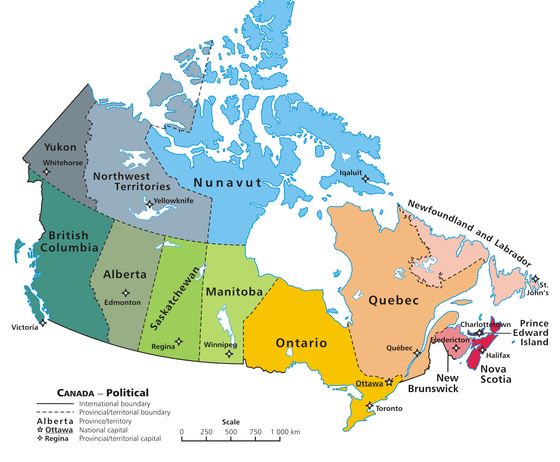 Buying marijuana in Canada is a lot easier than buying it in the United States. Since marijuana is legal in Canada, it's really accessible and easy to buy. There are rules and regulations, which vary depending on which province you're in. But generally, the entire process is much easier than that in the US.
In all provinces, both medical and recreational cannabis can be bought legally online, either from a government-run website, or from a licensed private seller.
You're allowed to possess up to 30 grams of cannabis in Canada. If you don't know if that's a lot or too little, 30 grams of cannabis is the equivalent of approximately 70 rolled joints. That's a lot of cannabis!
So you can purchase enough to last you for a significant period of time in just one visit. No police officer is going to punish you or accuse you for anything if you're carrying 30 grams of marijuana or less on you in Canada.
Starting December 2019 you can purchase online not only flowers cannabis, but also cannabis edibles, drinks, concentrates, and topical.
The legal smoking age in almost all Canadian provinces is 19.
In Quebec, however, the smoking age is 18. This might change soon, however, as the elected government of Quebec is talking about raising the minimum age f smoking marijuana to 21. Make sure you keep up with any changes to the law so you don't get into trouble.
Don't know if you can smoke marijuana in your providence?
In Ontario, Alberta, and British Columbia, you can smoke marijuana in areas where smoking cigarettes is aloud. That's not the case for those in Halifax, however, as they're going to create designated places for those who wish to smoke marijuana.
Purchasing marijuana in Canada is well regulated and safe. Any place that legally sells it there is regulated by the government.
So, you know that if you purchase cannabis legally in Canada, you're getting something that doesn't have any inconsistencies or impurities.
It's important to note, however, that you can't order marijuana online from outside Canada.
People living in the US can't have marijuana shipped to them from Canada, or from anywhere else for that matter.
Any marijuana shipments from outside the states are considered illegal. Additionally, you're not allowed to enter the United States with any marijuana on you. This includes driving from Canada to the United States. If they find out that you're carrying marijuana, you could be in big trouble.
In the United States, you can purchase marijuana online and in-person at dispensaries in those states where it's legal. In those states where marijuana is not legal, you can buy CBD online as an alternative.
It is imperative that you know it's illegal to mail marijuana across state line. You can only mail marijuana within the same state it was purchased. Naturally, this means that it has to be legal in that particular state in the first place.
Bottom line is that it is a lot more complicated to purchase marijuana by mail in the United States than it is in Canada primarily due to the differences in states' laws.
In the US, it's more of an issue of whether or not marijuana is legal within a given state. In Canada marijuana is legal everywhere. The differences between provinces there are more a question of the age of the user, how much you can possess, etc.
In the United States, the states with the most freedom when it comes to buying and possessing marijuana include California and Colorado. It still won't be possible for you to buy marijuana online from Canada and have it shipped to your door in either of these states though.
Verify the Online Medical Marijuana Dispensary
When you buy medical marijuana online, you need to verify the source you're buying from.
The hazards of buying marijuana from an untrustworthy source are at best you'll get cheated and receive an inferior product. At worst, you'll get chemicals that have been tampered with and could ultimately harm your body.
In Canada, all marijuana selling stores are regulated by the government. There's very little risk for getting something that can end up being harmful.
It's a great initiative that the Canadian government managed to legalize marijuana while continuously monitoring its sale and use to keep its citizens well protected.
In the United States, however, it is a different case. There are many CBD oil online dispensaries, which are trustworthy and reliable. Sadly, there are others that sell products with altered CBD to THC ratios and/or added chemicals that are harmful to your body.
It's in your best interest to verify the integrity of the online dispensary from which you buy your marijuana and/or CBD oil products.
I found through trial and error that there are several ways to verify the integrity of a dispensary.
Here's a list of things you should check for on the online marijuana dispensary website:
1.Government license.
Check if the online dispensary has a government license to sell cannabis products. Each province and territory has its own regulations relating to who can and cannot be licensed to sell cannabis products. You can check all information here.
2. Medical cannabis.
Please note that medical cannabis can be purchased legally in every province and territory in Canada. However, retail stores are not authorized to sell cannabis for medical purposes. Medical cannabis can only be legally purchased directly from a producer licensed by Health Canada .
3. Contact information.
The website should have an e-mail and/or mailing address and a phone number. All of these are indications that it's a legitimate business and not someone selling an unknown adulterated product. It's always a good idea to call the phone number first to check whether or not it's a real number.
4.Professional website.
A professional website means that time and money have been spent on creating it. Those looking to scam others by selling adulterated marijuana or CBD oil that has been tampered with don't usually put in the time and effort to create a professional website.
5. Check social media and reviews.
Social media is a very powerful tool. An online dispensary with a great social media presence is one that's going to be most likely legitimate. You should check the seller's reviews also.
If an online dispensary has at least 50-60% of positive reviews, it means that the seller is most likely safe to buy from. Unfortunately, reviews can be tampered with these days. Make sure to read the reviews carefully to see if they sound realistic or not.
6. About Us page.
Read the 'About Us' page on the website or online store. It can tell you a lot about a business. Just by reading on the site you can find out how long the dispensary has been in business, etc.
7. Check THC and CBD levels of the products sold online.
A legitimate online dispensary will be able to tell you exactly how much CBD and THC is in each of their products.
It takes a lot of time to choose the right online dispensary, but it'll be time well spent. Buying a good product will ensure you get what you paid for. On the other hand, a poor product will mean that you wasted your money and endangered your health as you might suffer from any additives they put in there.
It's essential to take such precautions, especially if you live in the United States. Those who live in Canada don't need to be so particular about this kind of things because all the dispensaries are regulated by the government. So there's less risk of error.
How to Choose the Right Strain for You
As you may or may not know, there are 4 main strains of marijuana. I receive many questions about the different types and which to use and which to avoid. The truth is that each type is difference and has its own benefits and drawbacks.
The 4 main types of marijuana are sativa, indica, hybrid, and ruderalis.
I'm going to take you through the 4 types and briefly describe their benefits.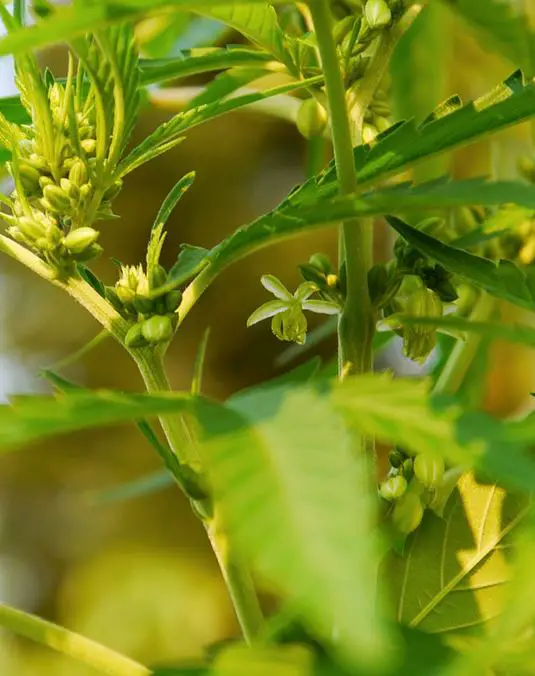 1. Sativa is the first type I'm going to talk about. It's a mostly a stimulatory type of marijuana. If you have a hard time remembering this, you can just remember that "sativa" and "stimulation" both start with the letter "s." Sativa contains more THC than CBD.
Those who use sativa for medical marijuana will experience stimulatory effects. It can be used to treat those who have narcolepsy through its arousing effects. It's recommended that you don't use sativa at night as it will most likely make it hard for you to sleep.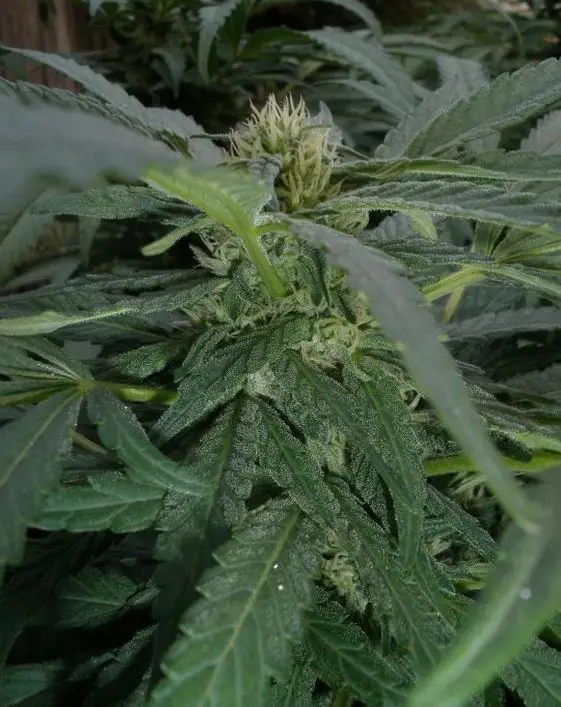 2.Indica is on the other end of the spectrum with respect to stimulation as it's mostly an inhibitory and sedating type of marijuana. If you're looking for something to help you relax and disconnect, indica is the way to go. Unlike sativa, indica has more CBD than THC.
There are many medical uses for indica. It's primarily used to help control pain and treat insomnia and anxiety. Thanks to its inhibitory and sedating effects, it can help your central nervous system relax and calm down.
Those who have had trouble with pain control can give indica. It might help relieve some of the pain. We don't recommend using indica marijuana during the day as it'll make you drowsy.
3.Hybrid is the 3rd type of marijuana grown by farmers using a mix of sativa and indica. The name gives it away. The ratio of THC and CBD is hard to predict as it depends on how the hybrid plants are grown.
You'll find indica predominant, sativa predominant, and balanced strains of hybrid marijuana available. The effects of hybrid will depend on the predominance of each strain used.
No one can tell you for sure how you'll feel when you use hybrid marijuana unless they know the ratio of indica to sativa used to grow it. Accordingly, the health benefits of hybrid marijuana depend on the ratio used in production.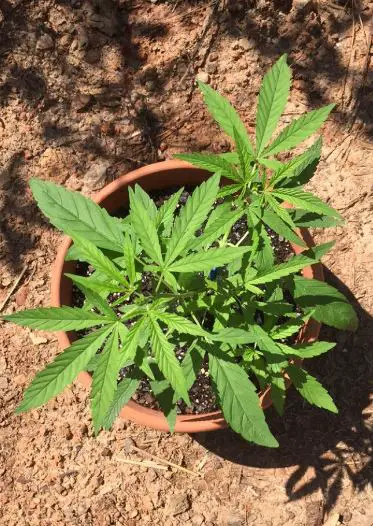 4.Ruderalis is the fourth type of marijuana. It is the least popular of all those we talked about. It's not popular because it has almost no effect on the user whatsoever. It's a very mild type of marijuana that has almost no value either medically or recreationally.
As you can see, there are four common types of medical marijuana. The reason I mention ruderalis as one of the four is because people hear about it and ask me what it does. The choice of which type you should get will depend on the effect you want.
If you want something that's sedating, you should go for indica. If you want something that's stimulatory, you should go for sativa. It's hard to predict with hybrid because effects will depend on composition.
Keeping these differences in mind can help you decide when buying online. As stated several times above, you should also evaluate the ratio of THC to CBD in the products you find online. Trusted websites should have that listed as mentioned previously.
Pros and Cons of Using Online Services to Purchase Medical Marijuana
There are pros and cons to buying medical marijuana online. I went through most of them, but would like to summarize and review them for you.
Pros:
You can buy marijuana from the comfort of your home with a simple click of the button.
The medical marijuana you order will be delivered directly to your door.
You'll have complete privacy while placing your order, unlike buying it in-person where you might run into people you know.
Online dispensaries often have more options than in-person dispensaries.
You can benefit from online promotions.
You'll have time to research different products and figure out the best one for you.
If you're in a state in US where medical marijuana is legal, you can have it shipped anywhere you want within that state.
Cons:
You'll have to put some time and effort into finding a reliable and trustworthy online dispensary.
There's a risk you make the wrong choice and end up losing money on a bad purchase.
You can't order online from a Canadian dispensary if you're not in Canada.
You can't have it shipped outside of your state.
Buying medical marijuana online can be a good, or it can be a bad experience. To avoid making a bad purchase, follow our recommended steps for verifying an online dispensary.
If you already know a trusted dispensary that you, or someone close to you, tried before, stick with it. Always review the ratio of CBD to THC in the marijuana products that you want to buy and purchase something that fits your needs based on my breakdown of the different types of medical marijuana.
Thank you for reading our "Where to Buy Medical Marijuana Safely On-line"
If you have any questions, please leave your comment(s) below and I will make sure to get back to you within 48 hours.